Luke Metcalfe, Founder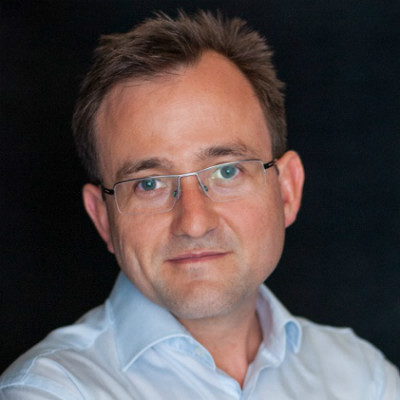 Luke Metcalfe is a veteran startup entrepreneur with 15 years experience in reference website publishing. He built NationMaster as an international statistics site, reaching up to 20 million views per month in the 2000s. In July 2014, he sold his last business, NetComber, to US-based Profound Networks.
About
Microburbs is a free, detailed and authoritative resource for Australian property seekers.
After many months of painstaking researching the property market for his own family, founder Luke Metcalfe decided there should be a website that in a single report provides all the information necessary for deciding whether to buy a particular property.
Property seekers can spend hours researching council PDFs, government spreadsheets, crime stats, planning data, school performance info and much more. Microburbs gathers all this information in one place and presents it in an easy to use format.
But armed with all that info, it's such a complex decision for buyers that Microburbs takes extra steps to ease the process.
It allows users to search by specific stats-based criteria rather than by suburb like other sites.
It also scores properties by various characteristics like convenience, tranquillity, lifestyle, hipness and family.
Most of the data is down to the level of a couple of blocks, so the site is really about getting to know the neighbours. We do this because suburbs are typically very diverse and offer a range of lifestyles.
We include the following data:
Property details
land values
property boundaries
previous sale prices and dates
Convenience score
This is calculated based on to access to places and transport options that most people need several times per week
public transport commuters
walk commuters
work centres including peak hour travel times and routes
supermarkets including drive times and routes
Lifestyle score
This evaluates the local options for popular public social activities, the number, quality and proximity. Includes
Cafes
Pubs
Restaurants
Gyms
Beaches
Public Pools
Nearby water
Tranquillity score
This is for those who like the quiet life. Gives an indication on how many disturbances there are in the area and how natureful it is. Includes
The population aged between 15 and 24 (who are typically noisier than other age groups)
Population density
Tenant rate - the proportion of tenants
Leafiness - the density of trees in the area
Nearby bush reserves
Maximum building height
Dwelling types - indicating the level of density. In order of predilection for disturbance: Houses vs terraces/townhouses vs units.
Tenure types (in order of predilection for disturbance) - owner occupiers, mortgagees, tenants and public housing.
Family score
Calculated based on the proximity and performance of nearby schools in NAPLAN, and how many other families are in the area.
NAPLAN ranks, routes and travel times to public, catholic and private schools
Catchments for public schools
Accreditation ranks for day cares, preschools, family day cares etc.
Proportion of families
Age distribution
Fertility rate - how many children there are per woman
Investor data
Local government building restrictions placed on the property including:
Floor space ratio - the internal floor space allowed relative to the size of the land.
Heritage areas - what areas nearby have heritage status
Minimum subdivision size - the smallest blocks that can be split into multiple titles
Community score
Looks at how strong the social ties are between people in the area and what non-profit amenities there are to strengthen those ties.
Volunteerism - the proportion of residents who volunteer for non-profit organisations
Long term residents - how many locals have lived in the area at least 5 years
Libraries including travel times
Town halls
Churches, mosques, temples and synagogues
Ethnicity
Looks at the cultural, linguistic and religious backgrounds of the residents.
Languages spoken at home
Ancestry
Religions
Affluence score
Looks at the level of wealth, status, employment, income, education and general material living standards of the local population. Includes:
Proportion of public housing
Tenants
High school graduates
Low income people - proportion earning under $1000 per week
High income people - proportion earning over $2000 per week
Average income (mean income per week)
Cars per household - predicts income or available parking spaces
Owned outright - the proportion of households that are fully owned by the occupier, ie not mortgaged. Is high for affluent, older and more settled populations
Mortgage repayments - the amount spent on mortgages
Bedrooms per capita
Occupations
Pie chart: Highest level of education achieved
Pie chart: Employment status
Pie chart: Voting preferences. Green voters tend to be more affluent and hip. Liberal voters are affluent and/or social conservative. Labor voters tend to be working class.